The Idaho Native Plant Society is a statewide non-profit organization dedicated to promoting interest in native plants and plant communities, and collecting and sharing information on all phases of the botany of native plants in Idaho. We seek to foster an understanding and appreciation of our native flora and to preserve this rich heritage for future generations.
Native Plant Appreciation Week (April 19-25, 2020)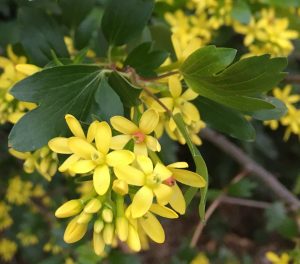 Native Plant Appreciation Week_2020
Sage Notes
Click to view the latest issue of our statewide newsletter, Sage Notes.
Botany Class
SUMMER FIELD BOTANY CLASS, Has been cancelled.
Idaho Native Plant Society Annual meeting

The 2020 annual meeting of the Idaho Native Plant Society was scheduled to be hosted by the Sawabi Chapter in Pocatello on June 12 – 15. Due to the concerns for the spread of Coronavirus, the CDC Guidelines and Governor Brad Little's criteria in (rebound.idaho.gov), the INPS Annual Meeting has been cancelled. The Sawabi Chapter plans to host the meeting in 2021.
Amazon Smile (https://smile.amazon.com/)
Did you know that if you shop at Amazon that you can designate a non-profit or charity of your choice to donate to? If you choose the Idaho Native Plant Society, then INPS receives a small percentage of each of your online orders. Every donation, no matter how small, helps INPS with its mission to conserve, promote interest in, and educate others about Idaho's native plants and habitats. To go directly to the Amazon INPS unique link click here.
Idaho Botanical Foray
The Idaho Botanical Foray is a plant collecting trip that meets annually during the summer. Hosting rotates among the state's 4 largest academic herbaria. You can learn more by visiting this Facebook page.
Photo Contest
We are pleased to announce the return of the INPS photo contest!  The rules and format have been simplified.  Show us your best and win the recognition of your peers! For contest rules, click here: 
INPS Contest 4.docx
Mapping Milkweeds and Monarchs
 Idaho Fish and Game has teamed up with the Xerces Society to engage citizen scientists (like you perhaps!) in a project to collect data on populations of native Milkweeds and sightings of Monarch Butterflies. Here is a link to the Western Monarch Milkweed Mapper and and article explaining the project, https://idfg.idaho.gov/blog/2017/02/idahos-monarch-connection.
Botany Bill (update as of March 6, 2019)
March 6
th
, Representative Quigley (D-IL) and co-sponsor Representative Rooney (R-FL) reintroduced the "Botany Bill" in the House of Representatives (full name: The Botanical Sciences and Native Plant Materials Research, Restoration, and Promotion Act). See this  website for more details, 
www.botanybill.weebly.com
"The bill is similar to the version from the 115th Congress. It supports plant research, the placement of botanists in the land management agencies, the plant conservation programs, the plant conservation alliance, and NFWF grants for plant-related projects. The creation of a native plant "preference policy" for federal land restoration has been slightly modified — under the new bill, the Departments of Interior and Agriculture will create a policy and disseminate it to other agencies. This modification dramatically cuts the number of committees required to review the bill and improves chances for action. "