The Idaho Native Plant Society is a statewide non-profit organization dedicated to promoting interest in native plants and plant communities, and collecting and sharing information on all phases of the botany of native plants in Idaho. We seek to foster an understanding and appreciation of our native flora and to preserve this rich heritage for future generations.
April is Native Plant Appreciation Month!
We encourage you to enjoy our native flora in whatever way you choose— by attending a presentation, going for a walk or hike, getting natives to plant in your yard, becoming involved in conservation in your community, or supporting others who are attending college or pursuing a career in botany or a related field. Native Plant Month Proclamation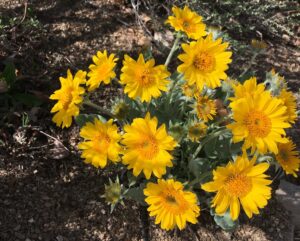 Sage Notes
Click to view the latest issue of our statewide newsletter, Sage Notes.
Annual Meeting
The 2023 Annual Meeting will be held in the Sawtooth National Recreation Area, near Redfish Lake, June 30 and July 1-2. Check the Annual Meeting Page for details and registration form.
Idaho Botanical Foray
The Idaho Botanical Foray is a plant collecting trip that meets annually during the summer. Hosting rotates among the state's 4 largest academic herbaria. You can learn more by visiting this Facebook page. The 2023 Foray will be July 14th-17th in the Cabinet Mountains. Join Us! 
Idaho Native Plant Society Scholarship 
The Idaho Native Plant Society (INPS) invites applications for scholarships of $2000 each to be awarded each year. In alignment with our INPS mission, we want to award our scholarship to college or university students interested in understanding and appreciating Idaho's native flora.  https://idahonativeplants.org/scholarship-news/