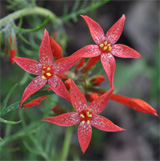 Search for detailed information and links to  a variety of resources online.
Idaho Powerpoint Presentations
Idaho Native Plant Guides
Native Garden Guide for Southwestern Idaho (search online)
In the Boise area (wildflower walks and trails)
Sources for Native Plants
This listing is a guide and not meant to be an endorsement of any of the listed companies, nor is it meant to be a comprehensive list.
List of Sources for Idaho Native Seeds and Plants_Colson_041720
Non-local Native and Xeric Plant Nurseries, Intermountain Region (PDF)
Plants of the Wild (wholesale).  PO Box 866, Tekoa WA. (509) 284-2848 www.plantsofthewild.com
Prairie Bloom Nursery (retail).  Moscow-Pullman Rd., Pullman WA
University of Idaho Franklin H. Pitkin Research Nursery. College of Natural Resources, 1025 Plant Science Rd., Moscow, Idaho 83843.
https://www.uidaho.edu/cnr/center-for-forest-nursery-and-seedling-research/pitkin
Fancy Fronds. Mail order. PO Box 1090, Gold Bar WA  98251. (360) 793-1472. www.fancyfronds.com
Plant Natives Nursery, 18386 Daffodil Lane, Lewiston, Idaho 83501. sallyatplantnatives@yahoo.com
Wildlife Habitat Nursery,1025 E Hatter Creek Rd, Princeton, ID 83857. http://www.whn-online.com/
Twin Peaks Nursery twinpeaksnursery@twinpeaksnursery.com. Jim Crawford, Margo Conits, (208) 634-3062, 51 E Lake Fork Rd, McCall ID 83638
Draggin' Wing High Desert Nursery  waterthriftyplants.com;  dragginwing@gmail.com  (plants, demo gardens and landscape design). Diane Jones, (208) 345-4199, 5300 Stinger St, Boise ID 83703
Xeric Gardening  xericgardening@hotmail.com  . Peggy Faith (208)850-9981
Native Plant Societies of the Western United States
Organizations/Agencies
In Idaho
National
Online videos/webinars/presentations
Apps
Botanical Databases
Noxious Weeds
Pollinators
Publications/Journals
Rare Plants
Regional Herbaria
Ray J. Davis Herbarium, Idaho State University, Pocatello, Idaho
Harold M. Tucker Herbarium, College of Idaho, Caldwell, Idaho
Snake River Plains Herbarium, Boise State University, Boise, Idaho
Student/Teacher Resources
Resources shared from and for students and/or teachers. INPS does not necessarily endorse these.