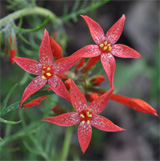 Search for detailed information and links to a variety of resources online.
Powerpoint Presentations
Idaho Native Plant Guides
Sources for Native Plants
This listing is a guide and not meant to be an endorsement of any of the listed companies, nor is it meant to be a comprehensive list.
In the Boise area (plant suppliers)
In the Boise area (landscapers)
Many other landscapers also may install buffalo grass and blue grama grass plugs.
Native Plant Societies of the Western United States
Organizations/Agencies
In Idaho
National
Apps
Botanical Databases
Noxious Weeds
Pollinators
Publications/Journals
Rare Plants
Regional Herbaria
Student/Teacher Resources
Resources shared from and for students and/or teachers. INPS does not necessarily endorse these.