Welcome to Our Chapter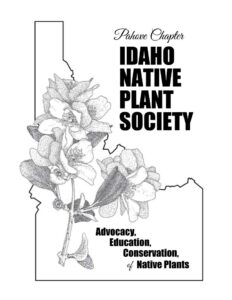 Welcome to the Pahove Chapter of the Idaho Native Plant Society. We are located in Boise and support the citizens of the Treasure Valley and southwestern Idaho.  Anyone interested in botany, biology, wildlife, pollinators, landscaping, gardening, hiking, photography and/or simply being out in nature is very welcome to join.
---
2023 Activities 
Particpate in and/or volunteer for an activity with INPS. You'll receive more information about how to become involved via chapter email.
May 14th, Sunday, 10am-3pm Wildflower Plus Show at the Idaho Botanical Garden Wildflower Show 2023 8.5 x 11

Enjoy this once a year opportunity to see and learn about the multitude of beautiful wildflowers growing in the Boise Front plus weeds and other plants attractively arranged and labeled. Our 5th Annual Wildflower Plus Show at the Idaho Botanical Garden brings the flowers and other interesting tidbits to YOU!

May 18th, Thursday, 8am-5pm, Orton Botanical Garden Tour. RSVP ASAP to reserve your spot on our bus tour to this one of a kind cacti, succulent, and xeric plant garden paradise. Orton bus tour 2023

Let's take a journey together to a botanical wonderland.

Join us for the Orton Botanical Garden Bus Tour to Twin Falls on

Thursday, May 18, 8am-5pm. Cost is

$35.00.

Deadline to register is Monday, May 8th, by 10am.

To register and pay, please go to: https://plantsale.idahonativeplants.org/

Then click on the Orton Bus tour link. Space is limited.

May 20th, Saturday, 10am-2pm, Adopt A Plot as part of the Boise River ReWILD Project. Meet on site at Eckert bridge. Sign up first please.
May 20th, Saturday, 9am-1pm (time may be adjusted) Friends of Military Reserve Trail Day with a Pahove hosted Native Plant Education Booth
June 17th, Saturday, 12pm-5pm, Adventure Days at Lucky Peak, Sandy Point. Educational booths and recreational vendors.
Please contact us at Pahove.Chapter@gmail.com if you are interested in learning more or lending a hand.
---
 Presentations: 2022/2023
Our last presentation was in April, please join us again in October 2023 for more fascinating talks next season.
Nov. 8, 2022
–
Rescheduled for Wed., Nov.16, 2022
– Dr. Megan Cattau, Assistant Professor in Human-Environment Systems at Boise State University-
Mapping of Invasive Species with Unoccupied Aerial Systems (UAS)
Dec. 13, 2022- Rob Laport, Assistant Professor of Biology & Director of the Harold M. Tucker Herbarium (CIC) at the College of Idaho- Hidden biodiversity: Genome duplication shapes pollinator visitation, herbivore specialization, and plant community structure
Jan. 10, 2023- Michael Mancuso, state INPS President- Made in Idaho: Idaho's Endemic Plant Species
Feb. 14, 2023- Ron Bitner/Amy Dolan-Bees of the Treasure Valley
Mar. 14, 2023- Matt Lavin- The sagebrush sea in southeastern Idaho, Montana, and Wyoming: composition, distinction, and conservation value
Apr. 11, 2023- Bob Moseley- Revisiting Shangri-La: Photographing a Century of Environmental and Cultural Change in the Mountains of Southwest China.
Past Presentations 
Sept. 8, 2020-Don Mansfield and Barbara Ertter-Floristics in Southwestern Idaho
Oct.13, 2020-Roger Rosentreter-Cheatgrass In Idaho
Nov.10, 2020- Jack Nisbet-The Leiberg Family in Idaho, 1884-1907
Dec.8, 2020- Ron Bitner-Pollinator-related topic/ Bee Biology, TBA
Jan.12, 2021- John Keeley-Nexus Between Wildfire Catastrophes, Climate, and Population Growth
Feb.9, 2021- Carol Wilson-Mistletoe diversity and biogeography with a focus on dwarf mistletoe in the Idaho landscape
Mar.9, 2021-Josh Newman, USFS Forester-Bogus Basin Forest Management
April 13, 2021-Jennifer Sowerwine-Biocultural systems, food security, and eco-cultural restoration in the Klamath River Basin
May 11, 2021-Derek Antonelli-Conifers of Idaho
Oct. 12, 2021- Galls of southwestern Idaho by Samuel DeGrey
Nov. 9, 2021- Restoration plant material development in the Great Basin region of the United States: A History and Comparison of Research Approaches by Francis Kilkenny
Dec. 14, 2021- Barbara Ertter-New Discoveries and What's Cool in the Boise Front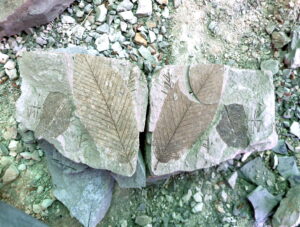 Feb. 8, 2022- Peggy Owell-BLM National Plant Conservation Program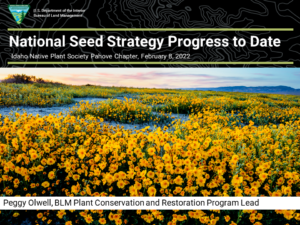 Mar. 8, 2022- Lynn Kinter-Idaho's Wicked Plants: Painful, Poisonous, & Pernicious Species
Apr. 12, 2022- Israel Borokini-An unconventional career journey from Warm Tropical to Cold Desert Ecosystems
Plant These, Not Those (brochure drafted 2022)
This brochure offers ecologically appropriate alternatives to a handful of commonly available ornamental plants that pose a threat to our natural communities. 2 pages. Credit: Anna Lindquist and Pahove Board Members
---
INPS PAHOVE CHAPTER
 NATIVE PLANT SALE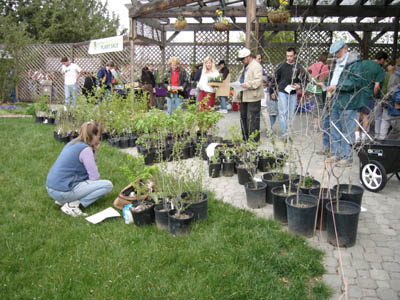 Click below to learn more about previous plant sales!
---
(Please read below to learn more about what our local chapter of the Idaho Native Plant Society does for our flora and fauna and our community.)
supports native plant demonstration gardens at schools, local businesses, in our city, and other surrounding areas across the Treasure Valley
supports native plant restoration projects, such as the Yankee Fork project, the Birds of Prey Center project, and the Boise River project
funds native plant related publications, such as the Native Plant Coloring Book, Native Plants fandex, and Mirabilis brochure
funds teaching materials, such as field guides
sponsors plant workshops, such as the Astragalus, Brassicaceae, and Aquatics workshops
sponsors and staffs the Idaho Rare Plant Conference

contributes articles to our Sage Notes newsletter
hosts an annual Native Plant Sale

hosts an annual Wildflower Plus Show

donates to our state's herbaria
donates to the MK Nature Center
donates to the Idaho Botanical Garden and its Idaho Native Plant Garden
donates to the ERIG (Education, Research, and Inventory Grant)
awards Education and Enrichment for members
offers monthly presentations (Oct.-April) on botany, nature, and other scientific topics
offers field tours/field trips to members

offers comaraderie
stays informed about conservation issues and shares information with our chapter members

stays connected with our community

and much more…




---
Wildflowers of Southern Idaho

C

o

l

o

r

i

n

g

Book
Take this coloring book along with you when you are hiking, photographing, or simply enjoying the outdoors. Published by the U.S. Fish and Wildlife Service and the Pahove Chapter of the Idaho Native Plant Society, this coloring book may be reproduced but not sold. Share it with every child you know!
In the Boise area (wildflower walks and trails)
In the Boise area (plant suppliers)
In the Boise area (landscapers)
Many other landscapers also may install buffalo grass and blue grama grass plugs. 
Officers and Committee Members
Karie Pappani, President – pahove.chapter.president [at] gmail.com
Susan Ziebarth, Vice President, Plant Sale Manager
Michael Ottenlips, Secretary
Don Essig, Chapter Treasurer
Kirsten Severud, Chapter Membership
Karen Getusky, State Treasurer
Vicki Henderson, State Membership, Chapter IT Committee
Ray Corbin, Member at Large
Barbara Ertter, Member at Large
Peggy Faith, Education & Outreach 
Anna Lindquist, Social Media: Instagram & Facebook
Jody Hull, Social Media: Facebook and Sage Notes Layout Designer
Diane Jones, Website Committee
Beth Corbin, Southern Idaho Rare Plant Working Group Lead
Write to the Pahove chapter at pahove.chapter@gmail.com