Pahove Chapter Monthly Presentations
Our 2016/2017 presentation season has ended, but we still have 2 big events left (our Annual Native Plant Sale and and a tour of the Table Rock Fire-see below). Presentations will begin again in the Fall 2017 with regular presentations on the second Tuesday of each month at the MK Nature Center from October through April. The MKNC is located at 600 S. Walnut Street behind Fish and Game headquarters. Announcements and presentations start at 7pm.
---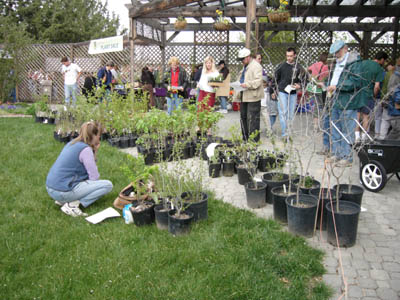 INPS PAHOVE CHAPTER
NATIVE PLANT SALE
INPS MEMBERS-ONLY SALE
Friday, April 28, 2017
5:00pm-7:00pm
(if your membership has lapsed you may renew at the sale)
OPEN TO THE PUBLIC SALE
Saturday, April 29,2017
10:00am-1:00pm
at the MK Nature Center, 600 S. Walnut, Boise
2017 Plant Sale Details
Click below to discover previous plant sales
View previous years' sales lists.
---
Two Opportunities to Tour Table Rock

-led by Martha Brabec, Boise Parks and Recreation Department

Tuesday, May 17th, 6pm-Shorter hike with a distant view of the fire perimeter. Meet at the Table Rock parking lot next to the cross. Space is limited so RSVP.

Tuesday, May 24th, 6pm-Longer hike with close-up views of plants recovering following the fire. Meet at the Warm Springs Golf Course parking lot. Space is limited so RSVP soon.

To sign-up, please contact Caroline Morris at fleursmorris[at]gmail.com
---
Wildflowers of Southern Idaho
C

o

l

o

r

i

n

g

Book

Take this coloring book along with you when you are hiking, photographing, or simply enjoying the outdoors. Published by the U.S. Fish and Wildlife Service and the Pahove Chapter of the Idaho Native Plant Society, this coloring book may be reproduced but not sold. Share it with every child you know!
In the Boise area (plant suppliers)
In the Boise area (landscapers)
Many other landscapers also may install buffalo grass and blue grama grass plugs. 
Officers
Karie Pappani, President – pahove.chapter.president [at] gmail.com
Vacant, Vice President –
Daniel Murphy, Secretary
Caroline Morris, Treasurer – fleursmorris [at] gmail.com
Susan Ziebarth, Venue Coordinator – susan.ziebarth [at] idfg.idaho.gov
Write to the Pahove chapter at pahove.chapter@gmail.com