Pahove Chapter Monthly Presentations
We are finally underway with our 2017 season, now that the weather has subsided. Regular presentations will be held on the second Tuesday of each month at the MK Nature Center from October through April. The MKNC is located at 600 S. Walnut Street behind Fish and Game headquarters. Presentations start at 7pm. Come join us!
This schedule is subject to change.
Feb. 14th
Adventures in Gardening with Native Plants
Discoveries, Delights and Disappointments
presented by
Diane Jones
of 
Draggin' Wing Farm
Diane will take us on a visual tour of lessons learned over a dozen years
of developing an ever-evolving 
small nursery
business that specializes in native and locally-adapted
low-water landscape plants.
If you haven't already visited this local, sustainably managed treasure, add it to your list of places to visit in Boise.
Not only is Draggin' Wing a nursery where you can buy plants, it's a place where you get expert landscaping 
advice,
and you
can see
those
plants "in action" in the stunning and unique demonstration gardens.  
---
March 14, 2017:
"The Tuesday Trifecta, three presentations, all in one night"
"Bee City USA"


Garden City is the first city in Idaho to be listed as a "Bee City". Judy Snow will give a brief talk on
how she and the Chinden Gardener's Club are working for pollinators and how they got their city listed.


"A Ghost in the Making, Searching for the Rusty-patched Bumblebee"


A 20 minute film about searching for the once abundant native pollinator.
As of January 10, 2017, the first bee in the continental united states to be listed under the Endangered Species Act.


I-Naturalist with Dr. Charles Peterson of ISU 


Dr. Peterson will teach us how we can contribute to Science by using our
devices to record and share our findings with scientific data repositories.
---
Apr. 11th (to be determined)
      Apr. 28th and 29th: Pahove Chapter Annual Native Plant Sale 
(28th members only) and (29th public welcome)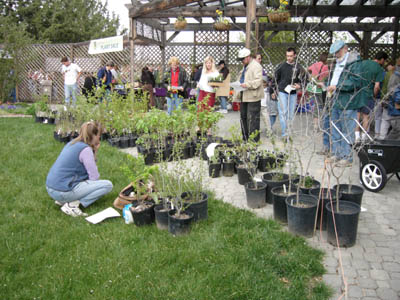 INPS PAHOVE CHAPTER
NATIVE PLANT SALE
INPS MEMBERS-ONLY SALE
Friday, April 28, 2017
5:00pm-7:00pm
(if your membership has lapsed you may renew at the sale)
OPEN TO THE PUBLIC SALE
Saturday, April 29,2017
10:00am-1:00pm
at the MK Nature Center, 600 S. Walnut, Boise
2016 Plant Sale Details
Click below to discover previous plant sales
View previous years' sales lists.
Wildflowers of Southern Idaho
C

o

l

o

r

i

n

g

Book

Take this coloring book along with you when you are hiking, photographing, or simply enjoying the outdoors. Published by the U.S. Fish and Wildlife Service and the Pahove Chapter of the Idaho Native Plant Society, this coloring book may be reproduced but not sold. Share it with every child you know!
In the Boise area (plant suppliers)
In the Boise area (landscapers)
Many other landscapers also may install buffalo grass and blue grama grass plugs. 
Officers
Karie Pappani, President – pahove.chapter.president [at] gmail.com
Elaine Walker, Vice President – highprairielandscapedesign [at] yahoo.com
Daniel Murphy, Secretary
Caroline Morris, Treasurer – fleursmorris [at] gmail.com
Susan Ziebarth, Venue Coordinator – susan.ziebarth [at] idfg.idaho.gov
Write to the Pahove chapter at pahove.chapter@gmail.com